Create a brand that you love AND understand deeply so you can use it effectively to support your desire for change in the world.
Create a brand that you love AND understand deeply so you can use it effectively to support your desire for change in the world.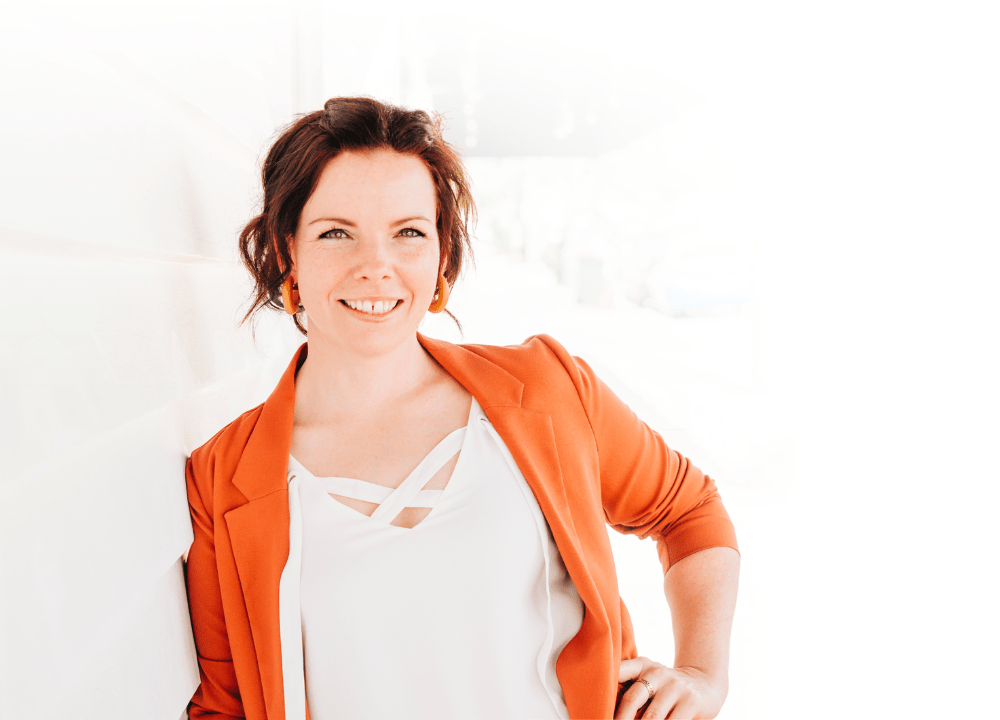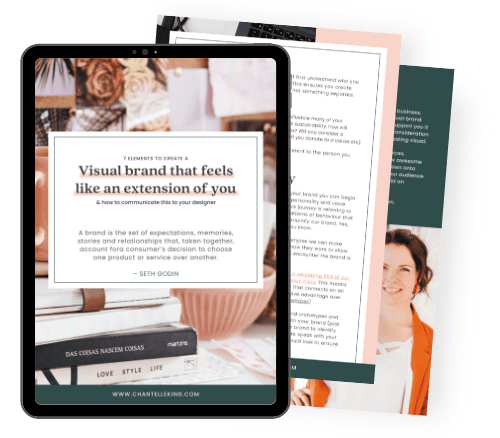 Visual brand that feels like an extension of you
DIYing your visual brand can feel overwhelming, choosing the 'right' colours, knowing what is the 'right' typeface, picking an audience… the list goes on! To help you get some clarity around where to begin, I created this guide that walks you through 7 elements to help you create a visual brand that feels like an extension of you. Enter your details so I know where to send it!
Stop the scroll of comparison and step into YOUR vision...
Creating a brand is a multi-faceted & multi-layered process and depending on where you are in your business journey you will require different levels of support.
From collaborating with many businesses in co-creating aligned and meaningful brands, I've identified three phases in the brand creation journey that lead to you feeling clear, connected and supported by your brand in achieving your business and life goals.
Branding is a cyclical process. It's not something you do once and its done.
No matter where you are in your journey, you will continually move through these phases.
Let me guide you through each phase...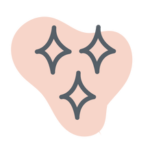 DISCOVER AND UNDERSTAND YOUR BRAND ON A LEVEL THAT 'HOW OTHERS ARE DOING IT BECOMES IRRELEVANT'.
Business can be overwhelming and it can be tempting to throw your brand together without any strategic thought or connection to your life and business.
When this happens you may feel stuck and things won't feel 'right'. It will feel like something is missing that you just can't seem to put your finger on!
When you understand your brand on a level deeper than your logo, and learn how everything to do with your brand connects to support your life and business goals – magic happens!

CREATE A BRAND IDENTITY THAT IS A TRUE EXPRESSION OF YOUR VISION. Be seen, heard and valued for being you.
Evolve cannot be so without a foundation or something to evolve from, we first Ignite your brand with a strategic foundation. 
When you are clear on who you serve, how you serve and why, the identity of your brand will begin to reveal itself.
We then evolve your brand by translating the words, feelings, emotions and desired perceptions into an impactful brand identity.
 You will feel empowered and inspired to use your brand with confidence.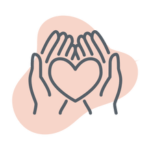 GET ENERGETIC & PRACTICAL SUPPORT AS YOU INTEGRATE & embody YOUR BRANDING AND LIVE THROUGH YOUR VALUES.
This is where you really begin to step into your power and purpose. 
As we move through different stages of our business, it asks us to embody what is truly important to us and to integrate this into our lives. But this is easier said than done right?
Get support with mindset blocks, tech and design as you implement your branding in your business and integrate this new way of expressing yourself with your brand.
Ready for the FULL experience to Ignite, Evolve and Embody your Brand?
a deep journey not for the faint hearted, you will lovingly be challenged, supported and inspired to take your place in your industry. be the leader you know you are here to be.
You will be guided through the 3 phases of the brand journey over 6 months. The process is intentional and deep, due to the nature of the close 1:1 process, this is by application only.

Investment starts from $8,497 (incl GST for Australian residents)
This quiz is perfect for you if you know you need some guidance but aren't really sure what exactly you need. At the end of the quiz you will receive some actionable steps and my recommended service to help you on your way.
Show up as you, let go of the masks
"I feel like I can just show up as myself now, knowing that my brand is a true representation of my values and how I want to be perceived."​
I found the groundwork we did by completing the workbooks were so important because it connected everything to my brand.
I feel like I own it, like it has been produced from me.
That I have birthed it.
The process I went through to get my last logo, there was no parallel connection to the logo or the brand and I can now see how this didn't represent who I was.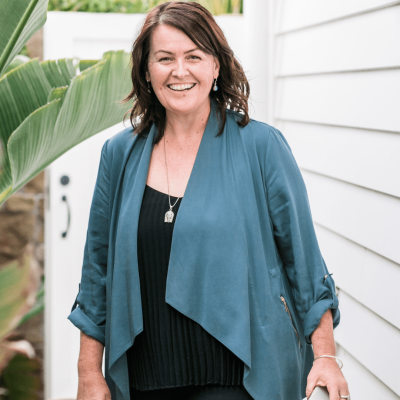 Learn how to create your first visual brand with only your values - Just $49
Creating your first brand identity will be one of many throughout the lifetime of your business. This doesn't mean that it is to be slapped together with no care or attention. Your brand is something sacred, it is an internal connection between your and your audience. Using just your values, let me show you how you can create your first visual brand. Brand discover & Alignment Workbook
Gain Clarity & Connection to your service.
Download this workbook to discover the who, what, why of your business so that you can connect with it on a deeper level. This workbook is the first stop to creating a brand that feels like an extension of you. It takes the deep discovery to find the gold that lies within. Get it for only $17 AUD (+GST for Aussies).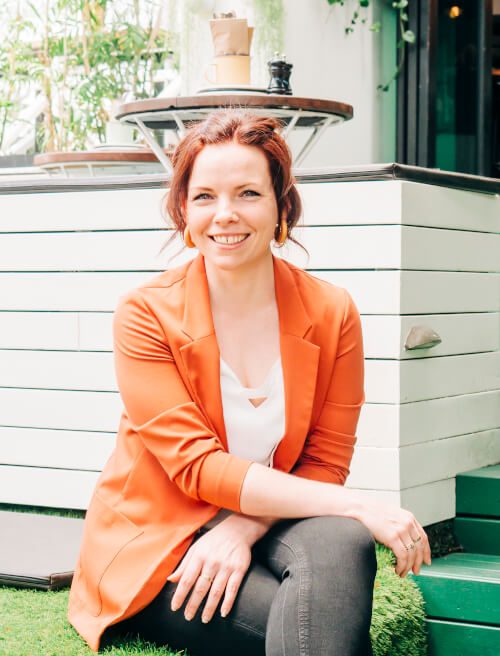 Meet your brand designer & Intuitive guide
I'm committed to helping you create a brand that feels like an extension of you, has a strong foundation for you to evolve from and one that inspires you to show up every day even when your fears are at play.  
That's why I created offerings to support & guide you through different stages of your brand journey so that your brand doesn't feel like a stranger, you feel confident to show up as yourself (with no mask) and you have tools and resources to work with the fears that present themselves as you step into this next level of visibility. 
Why choose to collaborate with me?
I know how important it is for you to show up authentically to your audience...
and to be that beacon for your clients to find you. That's why I'm constantly pushing the boundaries in my industry by: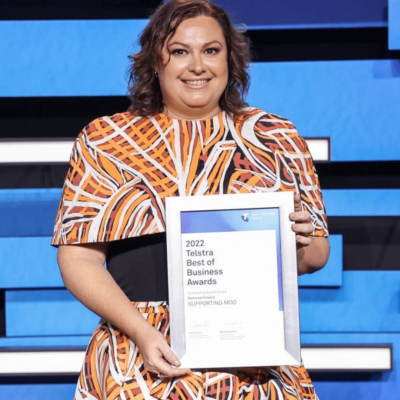 be held to your highest vision
"Chantelle, your process really helped me to connect with what I wanted to do, and to understand that it is beyond a logo."
Your branding is who you are and who you share to the world. When this isn't in sync with what you want to do then it's just a random image from another web page, that somebody scrolls past and doesn't really take in what you are doing and why.
The process that we went through allows me to be super comfortable with all of the elements you created why you created them, and all of that sort of stuff which then makes it very easy for me to grow and expand.
I believe that this exponential growth was directly related to the branding. You held me to the highest version of myself, it's like you knew the highest potential for me and my brand.
Jodi brown | supporting moo

Outstanding growth award national finalist (2022 Telstra best of business awards)